With "she who must be obeyed" otherwise occupied, it gave me a chance to use the camera and photograph some of the other insects attracted to the moth trap. Caddisfly make a good subject.
The identification of these three are work in progress because of Bill's endless enthusiasm.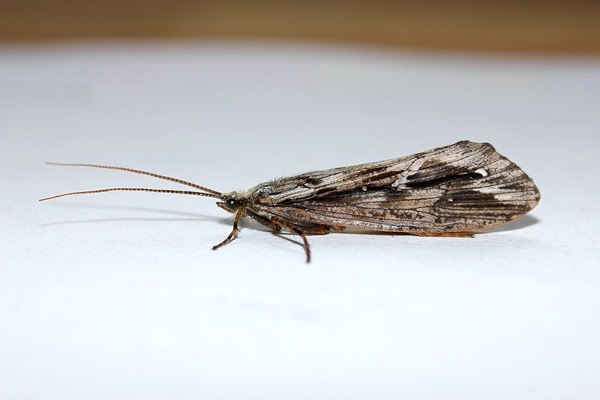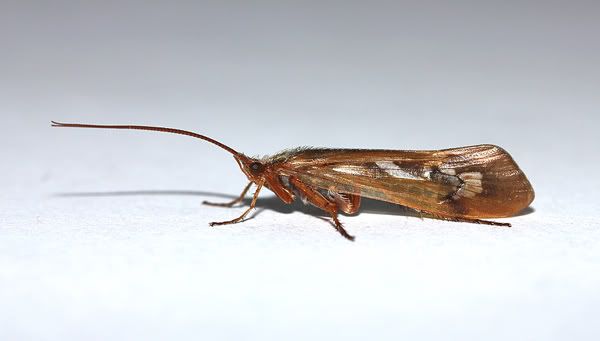 I believe this to be from the family

Limnephilidea

because of the dark spines on the legs.